Atlanta is the largest city and capital of the U.S. state of Georgia. Atlanta has been famous for years for its huge role in the Civil War. Atlanta is mainly focused on for its location and the commercial importance it has. Atlanta has a lot of historical connections related to it. This city was burnt down by Major General William T. Sherman during the American Civil war of 1864. The city of Atlanta thus has great historical events which took place in the past. Atlanta has always been a classic favorite for people who have read the book ''Gone with the wind''. The city after getting burnt down it managed to rise up once more and here we get to witness the beautiful Atlanta. Atlanta was the birthplace to the Famous Martin Luther King Junior; you can even visit a museum about him in Atlanta.
Dig into the blog to check out these 7 amazing things that will convince you itself to pack the bags for Atlanta.
Georgia Aquarium
Georgia Aquarium is an aquarium which is open from 10 am. – 9 pm. Every day for the tourists and anyone who wants to visit. It is a non-profit organization. This aquarium has various species of thousands of animals. There are many exhibits here in this aquarium; the largest holds around 6.3 million tons of water. Whale sharks, Beluga Whales, and Manta rays can be seen in these exhibits. You can also enjoy the Dolphin exhibit and shows happening here at Georgia Aquarium.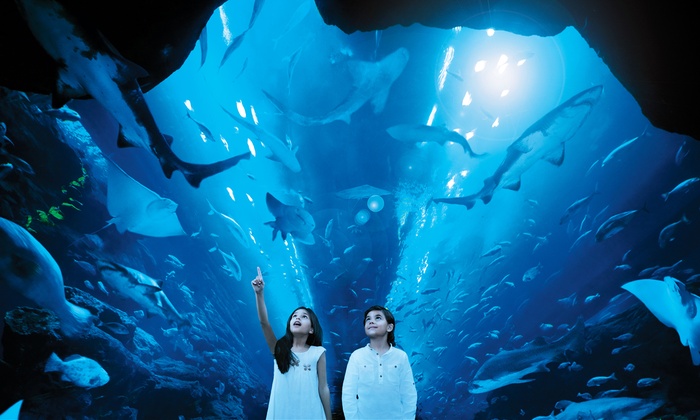 World of Coca Cola
World of Coca Cola attracts thousands of visitors from in and around the world experience the place. This place tells us about the history of the famous beverage company known as Coca Cola. It occupies a space of around 20 acres. You can get inside and have a sip of around 100 different beverages from around the world. You can see the process of bottling and experience the 4D movie theatre here. It is an unexplainable experience which you will gain.
Centennial Olympic Park
This park offers all the travelers a lot of entertainment and activities throughout the year. It used to be a gathering spot during the Summer Olympics. This park offers a lot of entertainment such as Family fun days, musical concerts, light festival and many more. It also has attractions like the ice skating rink and stunning fountain shows.
Atlanta Botanical Garden
The beautiful botanical garden of Atlanta occupies 30 acres of space and is located in the midtown area close to Piedmont Park. This garden is around 35 years old. This garden has a variable number of things to offer all kinds of travelers and tourists. This garden uses to light up the nights inside with over a million energy-efficient LED lights. You can go for a swim in the sunflower fountains inside, take a walk along with your children to the children's garden. There is an observation hive; where you can learn about honey bees. This garden is a must visit for all nature lovers.
Fernbank Museum of Natural History
Between the stunning atrium featuring a suspended life-scale brontosaurus skeleton and swank after-hours events, Fernbank isn't just a school-trip destination. Walk through swampland and foothill dioramas populated with prehistoric, Mesozoic and modern-day flora and fauna in the crowd-pleasing exhibit "A Walk Through Time in Georgia," and gaze at the jaw-dropping Star Gallery, with a curved ceiling that twinkles with 542 perfectly scaled stars.